Image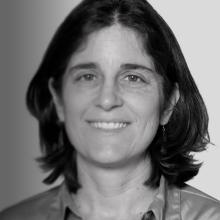 Product Development | Quality Assurance
Kathy Kilday is the Director for Product Development and the current Lead Director of the NFLC.
As Lead Director, Ms. Kilday serves on the Center's Executive Committee, focusing on Center governance, strategic planning, the identification and pursuit of research and development initiatives, outreach and promotion of the Center's mission and activities, and periodic reassessment of the Center's policies and priorities. As the Director for Product Development, Ms. Kilday oversees NFLC performance on all product development contracts and supervises the second language acquisition, editing, web and mobile applications development, and art and media production teams.
Ms. Kilday earned a Bachelor of Arts in French from Georgetown University and a Master of Education from the University of Maryland. Prior to joining the National Foreign Language Center in 2009, she taught ESL in secondary, adult, and higher education settings and was a faculty member and Curriculum and Instruction Coordinator at the Maryland English Institute, the intensive English program at the University of Maryland, College Park.