Image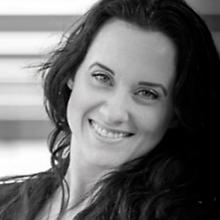 Megan Jeffrey is the Director of Strategic Initiatives and Communication at the NFLC. She is also a member of the Executive Committee and helps in the overall governance of the organization.
With a background in global strategy, US-Chinese relations, and marketing, Megan joined the NFLC in 2021 and oversees business and partnership development, strategic planning, marketing, and social media. She has lived and worked in countries in East and Southeast Asia,the Middle East, and Africa and speaks fluent Mandarin, Chinese. 
Megan earned a Master of Arts in International Education Policy and a Bachelor of Arts in Chinese with a Certificate of East Asian Studies from the University of Maryland College Park. She also holds numerous executive certificates from the Johns Hopkins University including Business Communication, Management Development, and Innovation and Design Thinking.