Image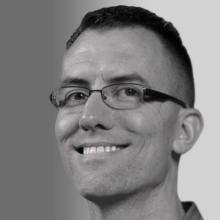 Jeff Dockendorf is the information technology systems manager at the NFLC. He has been in the IT field since 2000, when he started as a help desk technician working as a contractor for the federal government. He joined the NFLC in 2012 and now manages its IT needs and works with his team to maintain the NFLC's physical, virtual, and cloud environment.
At the NFLC, Jeff has managed or played a key role in migrating email to Office 365, upgrading the backup solution to Veeam, and setting up SharePoint sites in Office 365. When the NFLC moved to a new building in 2018, Jeff worked with the architects and contractors to ensure that the network, cabling, and equipment rooms were set up properly.
Prior to coming to the NFLC, Jeff was a contractor for nine years for the federal government, where he managed a team of technicians and supported the network and computers for a division of the Joint Chiefs of Staff. Before his time with the Joint Chiefs of Staff, Jeff provided network and computer support at the Pentagon.