Image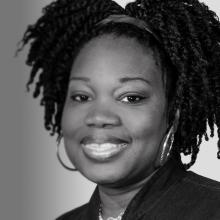 Human Resources
Tavia McRoy is the Human Resource Manager at the National Foreign Language Center. She has been in the Human Resources field for over 20 years and a HR Manager for 6 years. As a Human Resource Manager, her responsibilities include managing the daily operations that include but not limited to hiring, onboarding, payroll and HR practices.
Prior to coming to the National Foreign Language Center, Ms. McRoy was a Human Resources Coordinator for a private telecommunications company where she managed payroll and inventory. She also worked with the Department of Defense where she supported a Commander of a 200 employee unit.
Ms. McRoy studied at the University of Maryland Eastern Shore and University of Maryland University College majoring in Business Administration. She also completed the Foundations of Leadership program through the Leadership Development Institute (LDI) and the Office of Research Administration certification at the University of Maryland, College Park.