Image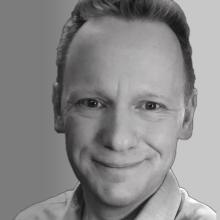 Resource Development
Thomas Sauer is assistant director of resource development at the NFLC and codirector of Professionals in Education Advancing Research and Language Learning (PEARLL), a US Department of Education Title VI Language Resource Center at the University of Maryland.
Since joining the NFLC in 2017, Thomas has been responsible for the identification, development, and design of resources to support the NFLC mission and programs, projects, and initiatives. Thomas collaborates with the STARTALK program and the PEARLL resource center to develop long-term goals and identify shorter-term initiatives to meet those goals. In this capacity, he directs the work of the STARTALK resource team in developing materials for applicants, program directors, team leaders, consultants, and staff.
Before his time at the NFLC, Thomas was an independent consultant and world language specialist for several urban school systems. He has taught German at the University of Kentucky, Georgetown College, the Kentucky Institute for International Studies, and Kentucky Educational Television, and he previously served on the board of directors of the American Council on the Teaching of Foreign Languages and as president of the Kentucky World Language Association. He also served on the boards of the National Association of District Supervisors of Foreign Languages and the Central States Conference on the Teaching of Foreign Languages.
Thomas holds a master's degree in Germanic languages and literatures from the University of Kentucky and a master's in instructional leadership and school administration from Bellarmine University