Image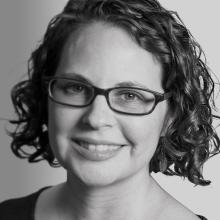 Research
Dr. Rebecca Rubin Damari is Director of Research at the National Foreign Language Center (NFLC) at the University of Maryland, and Co-Director of Professionals in Education Advancing Research and Language Learning (PEARLL), a US Department of Education Title VI Language Resource Center at the University of Maryland. 
Rebecca's work at NFLC has included research on the need for a multilingual workforce and addressing questions of demographics and equity in language immersion programs. She also directs program evaluation and impact studies for PEARLL and STARTALK, including annual surveys as well as special projects examining the long-term impact of STARTALK on student and teacher participants and on the state of critical language education in the U.S. 
Dr. Damari earned her B.A. in Interdisciplinary Studies from UMBC, and her M.S. and Ph.D. in Sociolinguistics from the Linguistics Department at Georgetown University, with research focusing on how individuals navigate cultural differences to communicate effectively with each other and to display their identities through their communication. She subsequently was awarded a multi-year research contract as part of DARPA's largest social science-driven research program to date. As a principal investigator on that program, she conducted research on social interaction in military settings, with the goal of improving training in social interaction for military personnel. 
Dr. Damari has taught courses on language, linguistics, and communication, and previously worked as a non-profit grantwriter. She joined the NFLC in 2016.